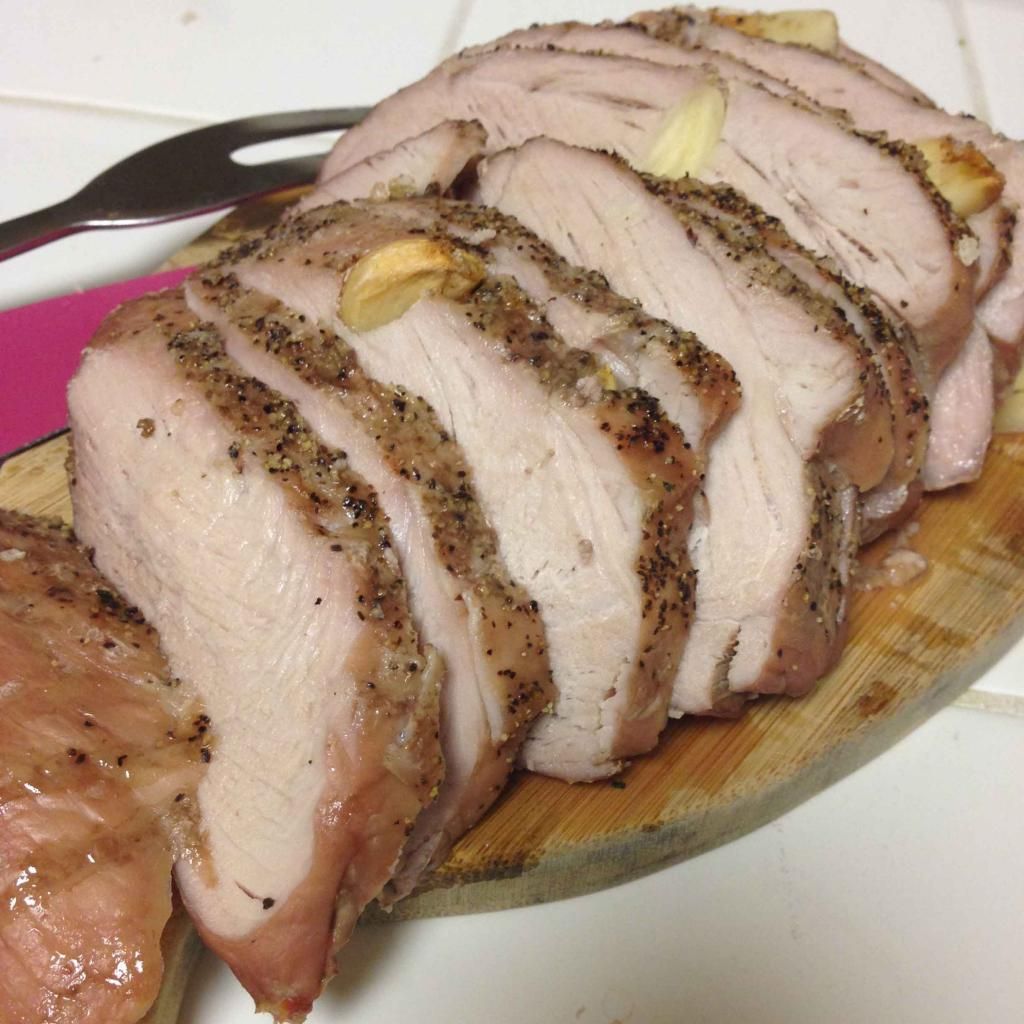 Pork. The other white meat. My favorite of all meats, and I sure do appreciate a good roast pork!
This is one of my FAVORITE things that my Tutu (grandma) made. My Tutu is still going strong at 99 years young!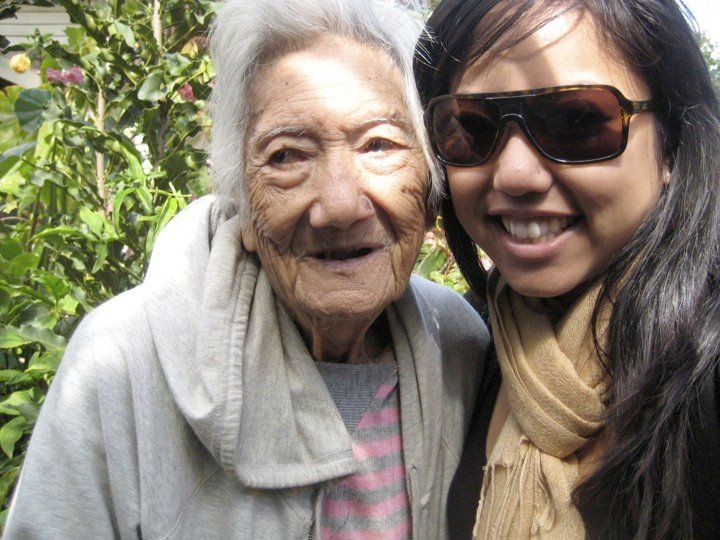 My Tutu and I, Circa 2009-ish :)
She doesn't cook anymore, but I tell you, her roast pork was one of my FAVORITE dishes that she made. It was this very roast that made Pork become my favorite choice of meat. I remember going to family gatherings, knowing she was going to be there, and just PRAYING that she would be bringing some for us to enjoy, and I would just about jump for joy whenever she would actually bring some!
I remember asking her how to make it, thinking it was some tedious process with all these mystery ingredients in it that made it so great.
NOPE!
Turns out, it was only, like, 4 ingredients. I remember hearing the ingredients and in my mind, I was just puzzled..like..how the...?! Are you serious? That's IT?!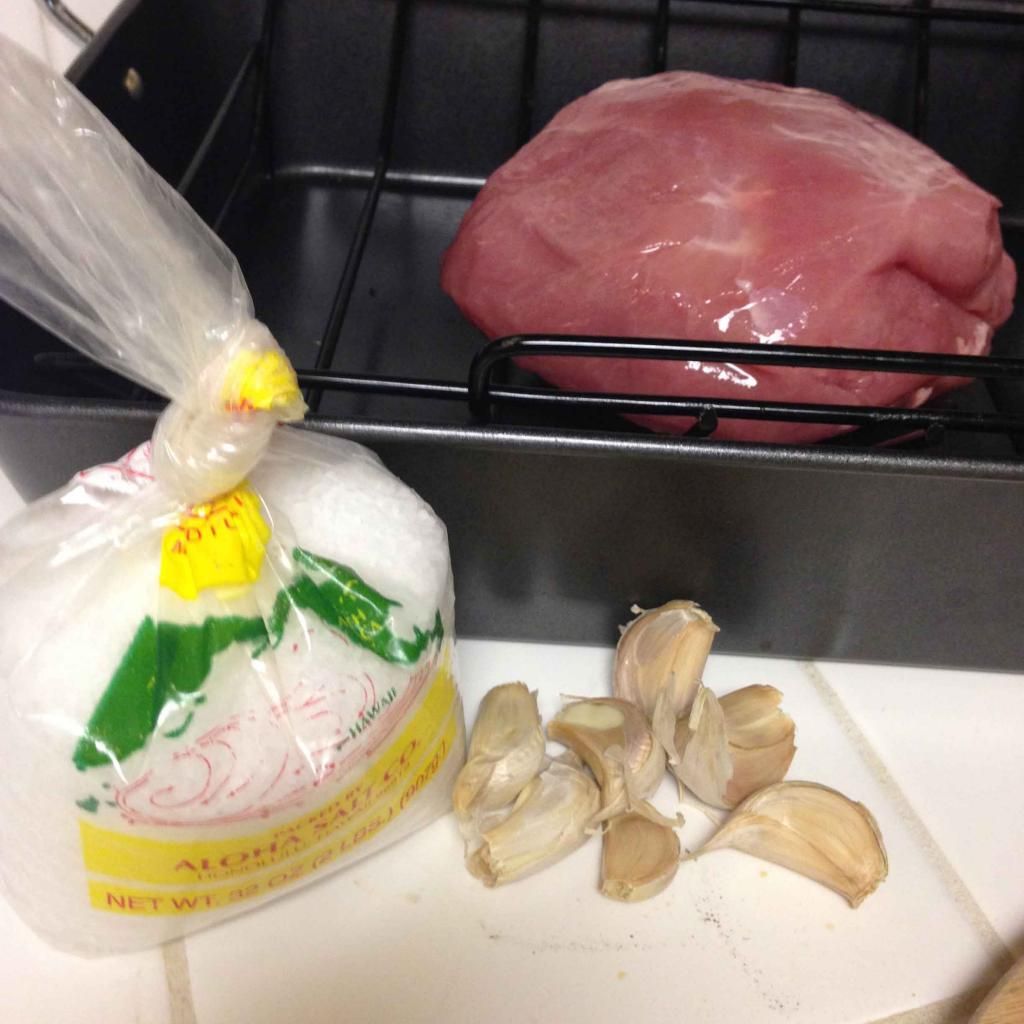 The ingredients. Missing from photo: good 'ol S&P!
It's so easy..ANYONE can do it! The only slightly tricky part may be the cooking time, depending on how large of a cut of meat you have, but that's why you MUST MUST MUST use a meat thermometer! Don't have one? DRIVE YOUR BUTT TO WALMART (or, wherever else you please) and go BUY one. It is a great (inexpensive) investment to make to help take guesswork out of cooking your meats perfectly every time!
Got leftovers? SWEET! Make some killer sandwiches the next day, maybe throw together some tacos? Use your imagination! Here's how you can make one of the best roast porks ever!
Ingredients
1 pork shoulder (aka pork butt) roast or pork loin roast
5 + whole, peeled garlic cloves
Hawaiian Salt
Pepper
Directions
Preheat your oven to 350.
Prepare the pork by placing it fatty side up in a roasting pan. This allows the fat to drip down the sides of your roast, and keep everything flavorful and moist.
Using a steak knife, poke a hole for each clove of garlic you have. It needs to be deep enough to slide and fit a whole garlic clove in it.

Place a single garlic clove in each hole that you've made.

Rub a generous amount of hawaiian salt and pepper all over the pork roast, and don't forget the underside!

Bake, uncovered until the pork roast reaches an internal temperature of 145 degrees Fahrenheit (about 25min a pound).
Notes
This also works GREAT in a slow cooker! Just follow the prep directions above, and place in your slow cooker on low for 8 hours. You can even add vegetables to the bottom of your slow cooker and place the roast over it. Be sure to check your internal temp!
Wanna add a little MORE depth? Poke sprigs of rosemary in with your garlic clove pockets! Looks pretty impressive for not a lot more effort ;)
Bone in or boneless? It's entirely your preference, but I prefer to use boneless!