I should've been thankful for my long hair, but I had a love/hate relationship with it. I had enough of the boring headband and bun combo every day to work. And when I would take it down, people would freak out about how long my hair was, and how they didn't even know it was that long! Also, it would fall out like no one's business (hubby hated it), and as strange as it may sound, if my hair was anything in between all down, or all the way up, straggling hairs would make me break out in crazy itch fests on my neck, shoulders and back.
There was more to it than just chopping it all off. My mother passed away from ovarian cancer in 2006, and then my aunty passed away in July 2007. Because of this, I had always wanted to do something to commemorate the special place I had for them in my heart. Donating hair to make wigs seemed like the best way to do this.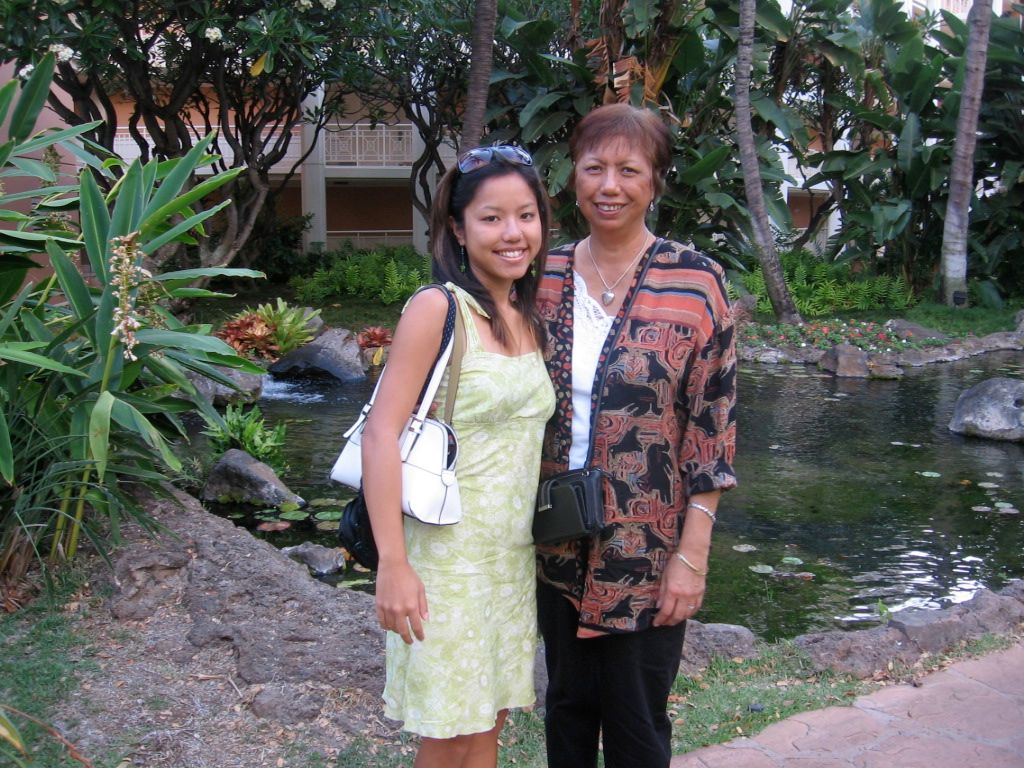 I did my research. I found that the best option for me was
Children With Hair Loss
. A non-profit that never makes any recipient pay for his or her wig, and they will gladly accept hair that's 8", and even colored/bleached! Locks of Love (the more popular option) needed at least 10" (that was not going to be a problem, since my hair was down to my waist), and did not accept colored or bleached hair, plus, I've heard a sketchy thing or two about their operations, eg selling unusable hair - which was majority of what was donated to them - and that their recipients had to pay for their wigs!
I trusted none other than my hairstylist
Dusty
, who I had known since he first did my hair for my wedding. Ever since he rocked my 50s style wedding hair, I knew he was a keeper. I had gone to him once after and that was to spruce up the mane with a trim, bangs, and a slight ombre color.
Pixies had always intrigued me. I couldn't wrap my head around how easy they were to care for, how free, and cute they were. Over the course of knowing Dusty, I had probably brought it up several times, asking him what he thought, but I finally had the guts to call and set an appointment.
May 9 at 12pm. OMG. I had to wait a whole week until then and all I could think about was chopping it off! He suggested coloring it too, either red, or "Kim Kardashian" blonde.
After much anticipation, and that day came to cut it all off. I was really nervous as I sat in the waiting area while Dusty was finishing up his other client, but as soon as it was my turn and I sat down, I instantly felt at ease knowing that the moment had finally arrived.
Me with my hairstylist and friend, Dusty!
Girls, his work is LIFE CHANGING!
He sectioned it off into little braids and cut them off, to make it easier for separation for the organization. The first one he snipped off was so nerve-wracking but so satisfying and exciting at the same time.
And a few hours later.....
Best decision I've ever made in a while! I thought I would regret it, but I don't. Not ONE bit! Easy to wash, dry AND style. And did I mention? I get a TON of compliments, like, literally, every day. My sister even bought me a bunch of little bow-tie clips and headbands for my birthday, now that I can use them :) What do you think??
LINKS: